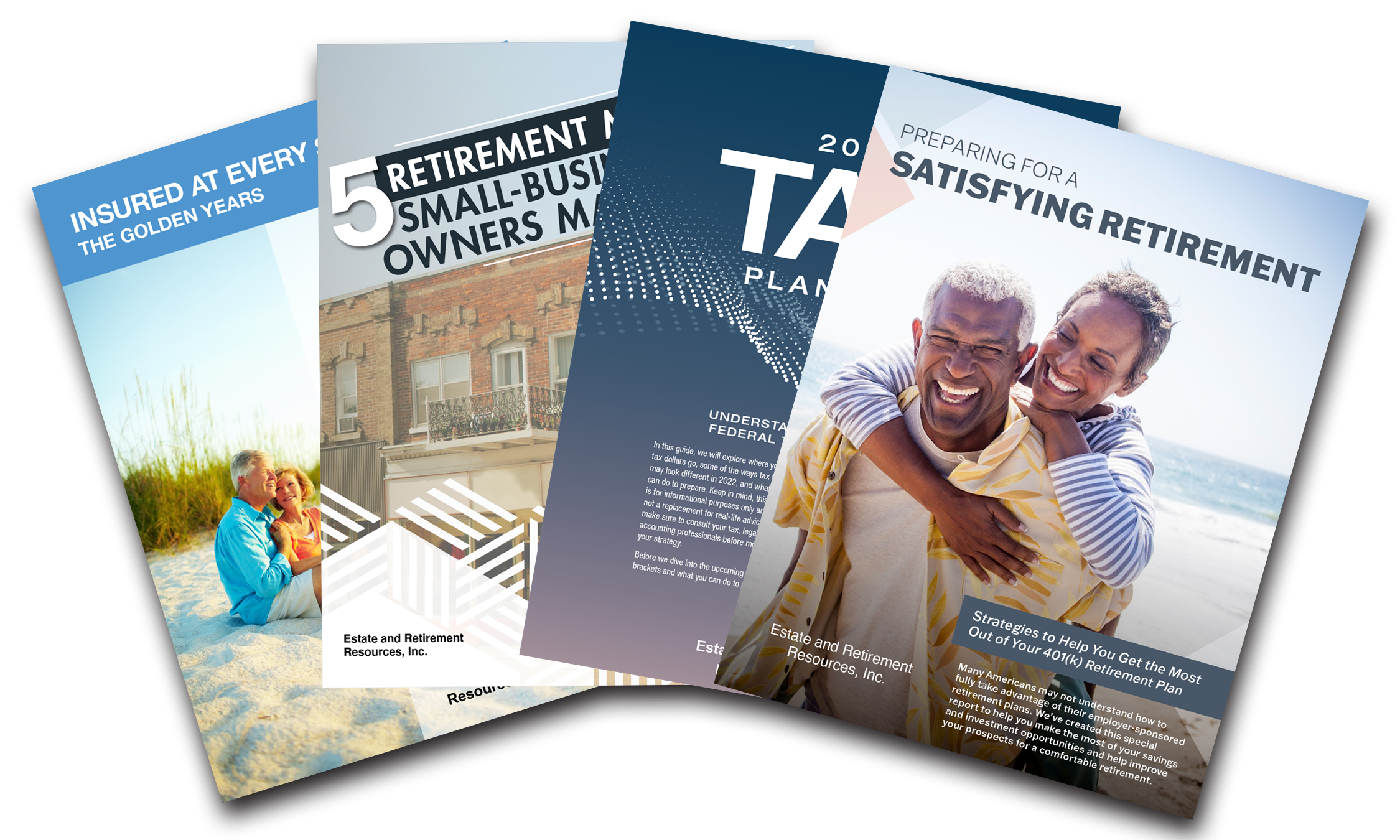 Download Our Latest Whitepapers:
& Prepare for a Satisfying Retirement
Click here to download any of our numerous white papers that can help you plan and work toward your Dream Retirement. Find out how many retirees and pre-retirees are saving and working toward a rewarding and fulfilling retirement.
• What you need to know to understand your 401k
• Why savings alone may not be enough for your retirement
• How 401k withdrawal options work
• How to plan properly for your Dream Retirement
• How to optimize Taxes in Retirement
… and so much more!
All rights reserved 2022. Estate and Retirement Resources, Inc. | Office: 352-732-8277 | Toll-Free: 877-732-2473