Why CFP® Certification Matters
Most people think all financial planners are "certified," but this isn't true. Anyone can call himself a "financial planner." Only those who have fulfilled the certification and renewal requirements of CFP Board can display the CFP® certification marks, which represent a high level of competency, ethics and professionalism. CFP Board's Standards of Professional Conduct require CFP® professionals to look out for your interests above their own.
CFP® CERTIFICATION REQUIREMENTS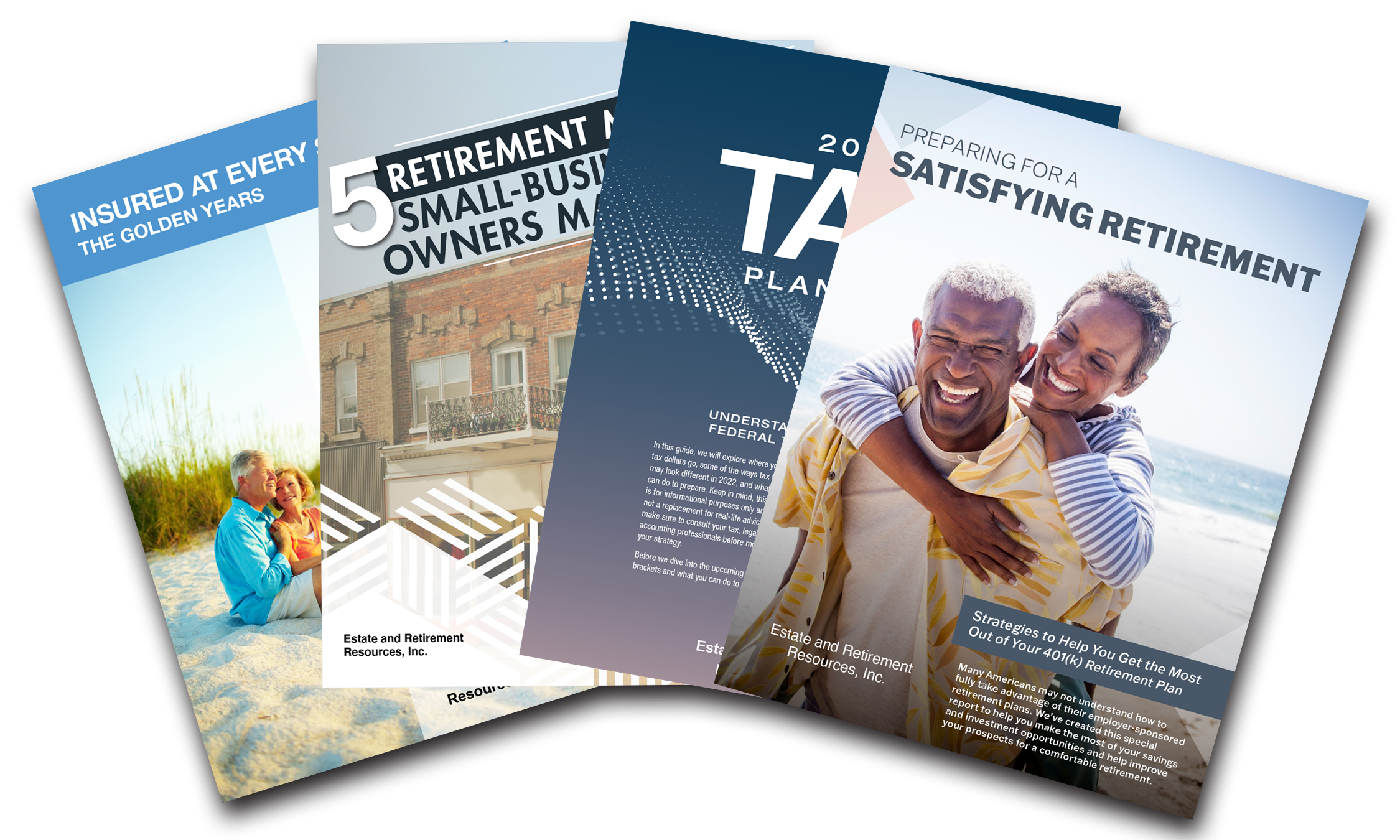 Download Our Latest Whitepapers:
& Prepare for a Satisfying Retirement
Click here to download any of our numerous white papers that can help you plan and work toward your Dream Retirement. Find out how many retirees and pre-retirees are saving and working toward a rewarding and fulfilling retirement.
• What you need to know to understand your 401k
• Why savings alone may not be enough for your retirement
• How 401k withdrawal options work
• How to plan properly for your Dream Retirement
• How to optimize Taxes in Retirement
… and so much more!
All rights reserved 2022. Estate and Retirement Resources, Inc. | Office: 352-732-8277 | Toll-Free: 877-732-2473